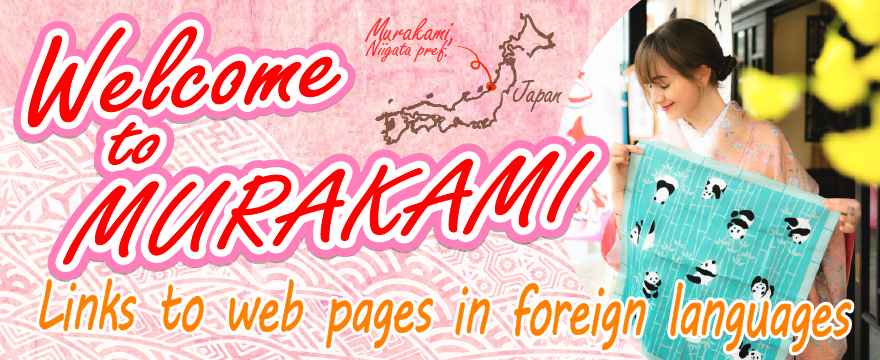 Thank you for visiting the website of Murakami City Tourism Association.
If you are interested in Murakami City and want to visit Murakami City, we will introduce a website with information on Murakami City's history, culture, tourist attractions, and gourmet.
---
<PR> 
MURAKAMI NATURE LINER
JTB Tourism Research & Consulting Co.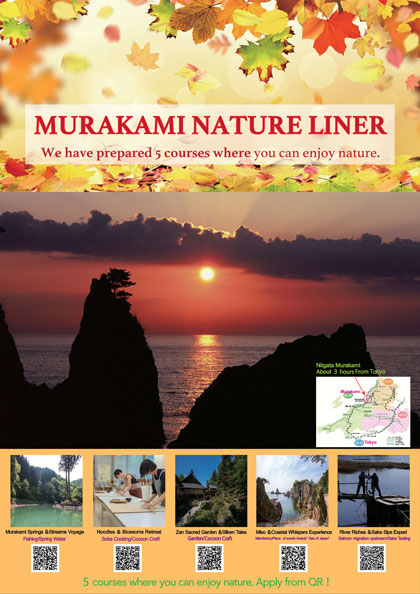 Nature Liner is in operation where you can fully enjoy nature in Murakami City. Operates every day until January 21st, 2024. Why not take this opportunity to enjoy Murakami's nature?
Period:January 21st, 2024 
Courses:5 courses
※For details on each course , please click on the course name or scan the QR code with your smartphone.
1.Murakami Springs & Streems Voyage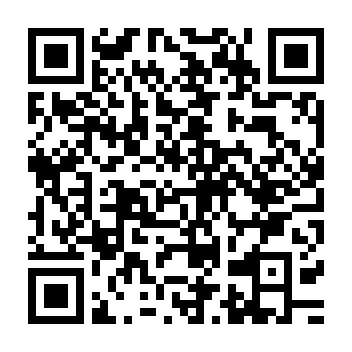 3.Zen Sacred Garden & Silken Tales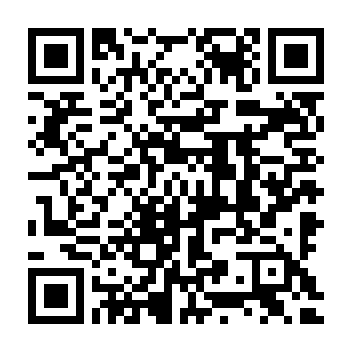 4.Miso & Coastal Whispers Experience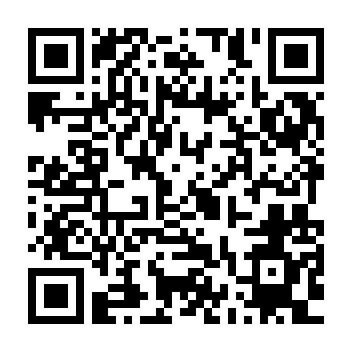 5.River Riches & Sake Sips Exped

---
[English]
Murakami city official travel guide
>>https://www.sake3.com/en
[English][Taiwanese][Korean]
Murakami city tourism brochure
You can see the tourism brochure in PDF format.
>>English
>>Taiwanese
>>Korean
---

[繁體中文]
欣日本 xin JAPAN
【September 3,2020】
日本深度之旅|新潟縣村上市景點美食推薦,到鮭魚之鄉饗秋鮭、瀨波溫泉泡湯享夕陽絕景
>>https://solomo.xinmedia.com/japan/184859-Murakami
【July 29,2020】
>>https://www.facebook.com/xinjapan/posts/3328796617237250
---
[English]
the japan times
【February 22,2020】
Delicacies and the devout in northern Tsuruoka
>>https://www.japantimes.co.jp/life/2020/02/22/travel/tsuruoka-yamagata/#.XlCdLyXhXDs
---
[English] [Français] [Espanol] [Deutsch]
voyapon
【November 12,2018】
Traditional Machiya Byobu Exhibition in Murakami
>>https://voyapon.com/niigata-murakami-machiya-byobu-exhibition/
【August 18,2018】
Murakami's Traditional Lacquerware Craftsmanship
>>https://voyapon.com/murakami-niigata-traditional-lacquerware-workshops/
【August 10,2018】
Discovering Japanese Tea Culture in Murakami
>>https://voyapon.com/niigata-murakami-tea-houses/
【March 12,2018】
Take a Stroll Around Murakami Old Town in Winter
>>https://voyapon.com/murakami-old-town-winter/
【December 7,2017】
Murakami Byobu Folding Screens Festival, Niigata prefecture
>>https://voyapon.com/murakami-byobu-folding-screens-festival/
【December 2,2017】
Murakami City: World's Salmon Capital
>>https://voyapon.com/niigata-murakami-salmon-tradition/
【September 10,2017】
Welcome to Salmon Town: Sample the Cuisine of Murakami
>>https://voyapon.com/niigata-murakami-salmon-wagyu-beef/

【June 10,2017】
Murakami:Discover Japanese Gardens
>>http://voyapon.com/murakami-japanese-gardens/
There are also articles before 2016
>>https://voyapon.com/?s=Murakami+City
---
[English] [繁體中文] [简体中文] [ไทย] [한국어] [Tiếng Việt] [Bahasa]   
Tsunagu Japan
【December 17,2019】
Experience Timeless Japanese Beauty in the Untouched Scenery of Niigata, Yamagata, and Akita
>>https://www.tsunagujapan.com/akita-yamagata-niigata-tohoku-travel-guide/
---
 [繁體中文] [简体中文] 
歩歩日本
[November 27,2019]
【新潟・村上市】乘風追浪探奇岩驚喜不斷,再深入村上體驗多樣的魅力 | 景點・體驗・住宿
>>https://www.bubu-jp.com/archives/21272
---
[Français]
Kanpai!
https://www.kanpai.fr/murakami
---
[Français]
SMARTRIPPERS
https://www.smarttrippers.com/fr/article/murakami-sur-les-traces-des-pionniers-du-saumon
---
[Espanol]
japonismo
https://japonismo.com/blog/viajar-a-niigata-murakami